Heiner Goebbels - 862 - An Oracle Machine
01.09. – 17.09.2023
Heiner Goebbels
862 - An Oracle Machine
Poster design for Heiner Goebbels 862 an oracle machine
Copyright: Heiner Goebbels
In September, the Völklinger Hütte World Heritage Site presents the world première of a performance installation that Heiner Goebbels has developed genuinely and specially for the Völklingen Ironworks and the site of the coal ramming machine in Paradise. The in-situ work of the renowned music and theatre artist from Frankfurt uses sound, light, video, text and voices to evoke hidden layers of time and experience in the former ironworks and present-day Anthropocene site. For this extraordinary work of art, a huge open-air grandstand will be erected on the former track of the coal ramming machine.
The open-air event takes place in all weathers. Please remember to wear appropriate clothing and sturdy shoes. Admission from 7.30 pm. Start at 8.15 pm. End of event approx. 22:00 hrs.
The premiere of the performative installation "862 - An Oracle Machine" is also this year's highlight of the new in-situ format 1200° - MUSIC THEATER ART at the Völklinger Hütte World Heritage Site.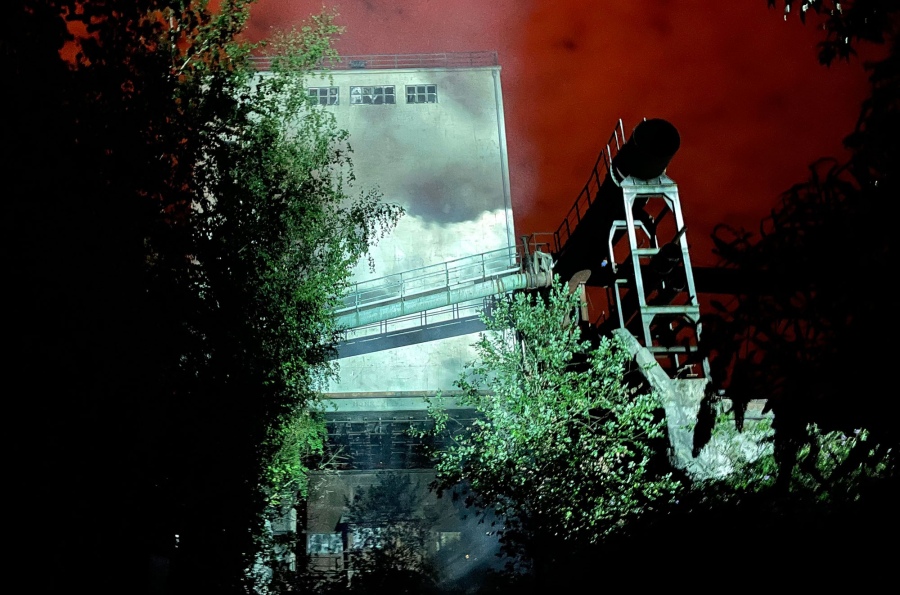 September 8 | 9 | 10, each at 8.15 p.m.
September 15 | 16 | 17, each at 8.15 p.m.

TICKETS available in our Online Shop

as well as via Eventim and Ticket Regional
Box office until 8.15 pm at "the Paradis" | access via Saarstahlstraße
862 – An Oracle Machine'
invites us on an audiovisual journey. In music and soundscapes that appear at once strange and familiar, we encounter early historic recordings from Greece, Ukraine, Lithuania, and Croatia, as well as animal voices, both native and from other parts of the world. Certainty is replaced by the vague awareness of a hidden connection between all living things and by the question of how we can recall this together without having to find new answers: Now that it has been decommissioned, perhaps the coal ramming machine will become a valuable place of imagination and reflection – at best, it will open up the space with unseen images and unheard sounds and poetically change our understanding of 'man, machine, nature' or – because there is no one 'on stage' to tell the audience what they should think – it will become an oracle machine that speaks to us in a delicate balance of words, sounds and images.
Heiner Goebbels
Heiner Goebbels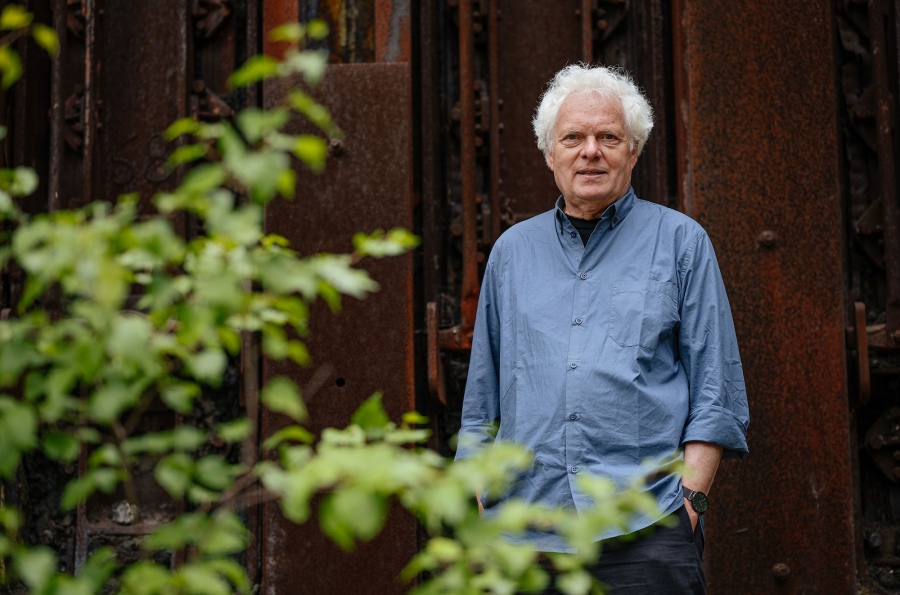 Alongside his work as a composer, musician, director and radio playwright, as a professor in Giessen and his highly successful directorship of the Ruhrtriennale, Heiner Goebbels regularly appears as a creative and interdisciplinary exhibiting artist.
Heiner Goebbels has appeared at documenta Kassel alone no less than three times with concerts, installations and scenic works. From New York to Bogota to Sydney, he works as a successful exponent of transdisciplinary contemporary music theatre art.
This year, Heiner Goebbels is realising installations in St Mary's Church in Vilnius and the Museo Reina Sofia in Madrid, as well as stage concerts in Edinburgh, Perth and Glasgow