FUTURELAB I | IBA-Plant
30.04. – 05.09.2021
FUTURELAB I | IBA-Plant
Future Lab Plant Factory I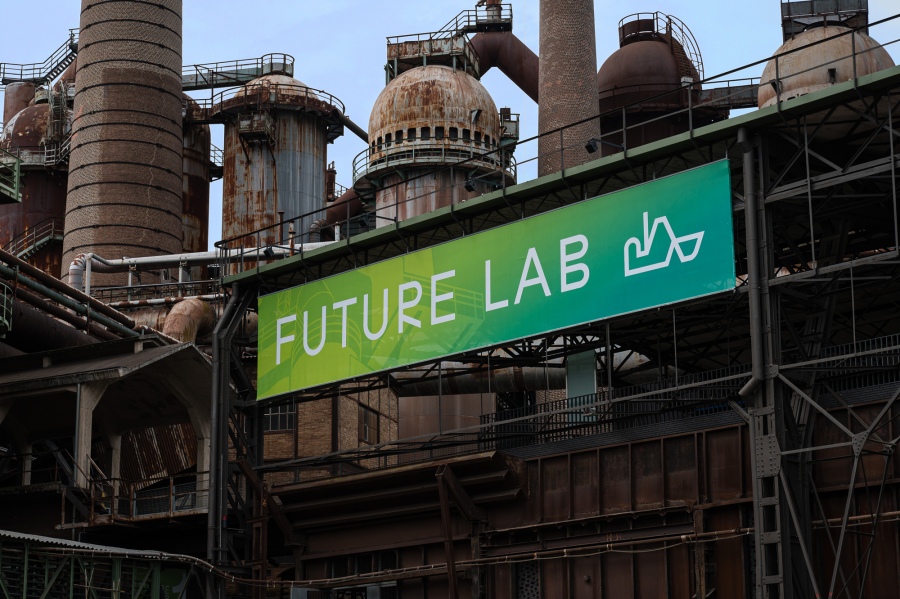 In the last two centuries, we humans have profoundly reshaped the earth. In return, the earth asks us this open question: How will we live in the future with all these transformations we have caused?
Here, it is not just about what we euphemistically call 'climate change', but about the radical industrialisation of our world, from global tourism to local agriculture. FUTURE LAB, now an integral part of the Völklinger Hütte programme, is dedicated to exactly these themes. The Ore Hall, with its exhibition walls removed, is the ideal place for the new format.
The reopening of the windows reveals a spacious room with side light and a large glass façade in the foreground, complemented by an event room with a gallery at the back. In this newly created exhibition space, which also includes the outdoor forecourt, the first FUTURE LAB, the "IBA Plant", will take place.
The focus is on internal agriculture, aquaponics and the earth as a "garden", border zones and experimental architecture. The hallway becomes a greenhouse and the agricultural workshop a forum.
Guest curator: Prä-IBA-Werkstattlabor der htw saar in collaboration with Plan B, Schule für Architektur, Saar, Prof. Stefan Ochs