January 22 to October 16 2022
PRESS RELEASE
Music videos are reflections of our times and an integral aspect of our contemporary culture; accessible everywhere, produced worldwide, they are an essential component of the global entertainment industry. They are also a world of their own in their unique fusion of film, music, art, dance, and contemporary issues. Exploring this world is the aim of this major exhibition on the past and present of the music video at the Völklinger Hütte World Heritage Site.
Music videos are comprehensive works of art set to a beat, a special creative platform for musicians, film directors, artists, designers, and choreographers. From January 22 to October 16, 2022, THE WORLD OF MUSIC VIDEO at the Völklinger Hütte World Heritage Site offers an in-depth look at this fascinating and hybrid form of creative expression—both opulent and deliberate in one. It is not just a matter of musical and cinematic quality, but also of burning issues: artificial intelligence, climate change, gender issues of all kind, as well as political, psychological, and physical violence. The result is an expansive and unparalleled panorama of the genre of music video.
"Here at the world heritage site, more than eighty of the most fascinating music videos of the last years and decades condense into a magnificent study and showcase of the art form. Our aim is emotional and intellectual inspiration; a truly physical experience is guaranteed in this veritable cosmos of music videos," says Dr. Ralf Beil, General Director of the Völklinger Hütte World Heritage Site and curator of the exhibition. "Your eyes will be all ears!"
The exhibition venue in itself is already unique: the faithfully restored blower hall with compressor station, now free of all carpeting and fixtures, is a congenial setting for the projection of the music-based works: over sixty large screens spanning up to seven meters across are found between the huge machines, complemented by monitors in the more intimate niches. And those who have the nerve can look or descend into the netherworld of the cleared shafts, where videos of more drastic content are screened.
Alongside visually radical videos like the one directed by Romain Gavras for the song "Stress," by the music duo Justice, numerous ironic, playful, and humorous contributions such as "Bad Guy" by Billie Eilish are also to be found. And thanks to the innate synergy between the unique, historical aura of the blower hall and the modern-day multimedia scenery, THE WORLD OF MUSIC VIDEO is one of the most unusual exhibitions that the Völklinger Hütte World Heritage Site has realized to date.
Music videos are neither pure art nor pure commerce. Ironically enough, the anti-anthem "Smells like Teen Spirit" and its low-budget video, done in the spirit of punk rock, made Nirvana superstars. This bittersweet punchline of pop music history already reveals the extent that music videos are inextricably interwoven with the cultural industry and its worldwide successes. Advertising becomes art, as evident by Spike Jonze's "Mutant Brain" video for Kenzo World. At the same time, important visual artists such as Laurie Anderson, Joseph Beuys ("Sonne statt Reagan"—or: "Sun instead of Reagan"), Yoko Ono, or Andy Warhol are also pioneers of the crossover medium. The Afro-American celebrity duo The Carters, in turn, take on the masterpieces of high culture found in the Louvre in the video to their song "Apeshit." Whether making reference to Hieronymus Bosch, a landfill in Africa, or the one-minute sculptures of Erwin Wurm, at its best the genre of music video can play virtuously with any topic and theme.
The synergetic interplay of the expansive variety of videos with the grandiose spatial atmosphere of the blower hall engenders ever new associations and connections. Thanks to the media guide system with headphones, which automatically plays the music to the individual videos upon nearing a screen or monitor, the walk through the exhibition is close to intuitive. With the exhibition THE WORLD OF MUSIC VIDEO, the blower hall itself becomes a comprehensive work of art that offers an immersive experience involving all the senses. There is plenty of room to dance—as well as space to reflect upon one of the key mediums of the cultural industry.
THE WORLD OF MUSIC VIDEO
The Artists
ACAPULCO | Emmanuel Adjei | a-ha | Jonas Åkerlund | Guillaume Alric | Jonathan Alric | Kevin Altieri | Laurie Anderson | Ape Drums | Arctic Monkeys | The Art of Noise | Daniel Askill | Assassin | Philip G. Atwell | Meiert Avis | Roger Ballen | Baloji | Steve Barron | Shirley Bassey | Samuel Bayer | Leo Berne | Joseph Beuys | Beyoncé | Kaam Bhaari | Björk | The Blaze | David Bowie | Buckethead | David Byrne | The Cars | The Carters | Tommy Cash | Nick Cave & The Bad Seeds | The Chemical Brothers | Cho Soo-Hyun | Chris Cunningham | Daft Punk | Deichkind | Nigel Dick | Dido | Die Antwoord | Terence Donovan | DoRo | Dr. Dre | Billie Eilish | Eminem | Eve | Falco | Foo Fighters | David Fincher | FKA twigs | Matt Forrest | Paul Fraser | Fred again.. | Peter Gabriel | Clement Gallet | Syd Garon | Romain Gavras | Genesis | Genetikk | Get Well Soon | Gloria | Nick Goffey | Michel Gondry | Jean-Paul Goude | Bruce Gowers | Howard Greenhalgh | Guns N' Roses | David Harris | Peter Harton | Dominic Hawley | Max Headroom | Headi One | Heavy Baile | Joern Heitmann | Eric Henry | John Hillcoat | Anna Himma | Wayne Isham | Stephen R. Johnson | Grace Jones | Spike Jonze | Justice | Philipp Käßbohrer | Kinopravda | Kiss Nuka | The Knife | Lady Gaga | Oren Lavie | Ringan Ledwidge | Leningrad | Lil Nas X | Little Big | Len Lye | Todd McFarlane | Páraic McGloughlin | Madonna | Make the Girl Dance | David Mallet | Pierre Mathieu | M|A|R|R|S | Mashrou' Leila | Massive Attack | Vladimir Mavounia-Kouka | Dieter Meier | Dave Meyers | Andrew Morahan | Tanu Muino | Russell Mulcahy | Don Munroe | Erin Murray | Ilja Naishuller | Yuval Natan | Merav Nathan | Nine Inch Nails | Ninja | Nirvana | Yoko Ono | Robert Palmer | Alina Pasok | Peaches | The Peach Kings | Pearl Jam | Peder | Pet Shop Boys | Jesse Peretz | Tom Petty and the Heartbreakers | Piero Pirupa | P.K. 14 | Placebo | Die Prinzen | Propellerheads | Iliya Prussikin | Pussy Riot | Psy | Queen | Şanışer | Sasha Rainbow | Red Hot Chili Peppers | Johan Renck | Raf Reyntjens | Dave Robinson | Raphaël Rodriguez | Mark Romanek | Pedro Romhanyi | Zbigniew Rybczyński | Ricky Saiz | Jeremy Schaulin-Rioux | Timo Schierhorn | Scorpions | Leah Shore | Sia | Britney Spears | Sam Spiegel | Walter A. Stern | Stromae | Talking Heads | Julien Temple | Thao and the Get Down Stay Down | Jovan Todorovic | Traktor | Paul Trillo | U2 | Tracey Ullman | UWE (Auge Altona) | Vaundy | Daniel Venosa | The Verve | Waboku | Andy Warhol | Weval | The White Stripes | Yeah Yeah Yeahs | Yello | Young Fathers | Yousef | James Yukich | YUNG GODS | Manuel Zoller | Zoot Woman
The Catalog
The catalog to the exhibition, edited by Ralf Beil and designed by Koma Amok, will be published by Hatje Cantz Verlag in March 2022: 448 pages, 32 x 24 cm (12.6 x 9.44 in), softcover, German and English editions.
The catalog includes essays by Daniel Bauer, Ralf Beil, Henry Keazor, Swantje Lichtenstein and Heike Sperling, as well as texts to each music video by Daniel Bauer, Jeanette Dittmar, Sonja Eismann, Dominique Haensell, Rinko Heidrich, Manfred Heinfeldner, Justina Heinz, Ernst Hofacker, Daniel Hornuff, Hendrik Kersten, Daniel Koch, Frank, Krämer, Julius Krämer, Jonathan Kunz, Sebastian Lessel, Jessica Manstetten, Thorsten Nagelschmidt, Hendrik Otremba, Jens-Christian Rabe, Stephan Rehm Ronzanes, Corinna Schneider, Fabian Soethof, Vivien Trommer, Jakob Uhlig, Linus Volkmann and Thomas Winkler.
Until the catalog's date of publication in March, the catalog is available at the Völklinger Hütte analog and digital museum shop for the special pre-publication price of €30. Thereafter, the catalog will cost €48 at the Völklinger Hütte World Heritage Site and €58 in bookstores.
The Supporting Program
The exhibition will be accompanied by numerous live concerts. On May 28, 2022, the Russian underground band Pussy Riot, famous for their performance in Moscow's Church of the Redeemer, will play in the blower hall of the world heritage site. In June we hope to welcome the Canadian electroclash singer and cult performer Peaches as a guest at the Völklinger Hütte.

THE WORLD OF MUSIC VIDEO
Blower Hall and Compressor Hall
Völklinger Hütte World Heritage Site
22 January until 16 October 2022
Exhibition contents: 84 music videos from 30 countries around the world, presented on 62 large screens up to seven meters wide
as well as 22 Sony broadcast monitors on pedestals.
Music video playlist from A like aha to Z like Zoot Woman
Exhibition venue: 6000 square metres blower hall and compressor hall
Curator: Dr. Ralf Beil, General Director Völklinger Hütte World Heritage Site
Multimedia guide by Tonwelt with information on all music videos as well as automatic triggering and sound synchronisation in front of screens and monitors
Headphones: Headphones with a hygienic cover are provided in the exhibition. However, you are welcome to bring your own headphones with cable (3.5 mm jack plug).
Opening hours:
Until 31 March: Daily 10 am to 6 pm
From 1 April: Daily 10 am to 7 pm
Entrance fees to the Völklinger Hütte World Heritage Site and all exhibitions:
17 Euro | Reduced: 15 Euro
Young people and children up to 18 years: free admission
(Children up to 14 years only in the company of an authorised adult).
Students, pupils and trainees up to 27 years: free admission (with valid identification)
Annual ticket: 45 Euro
Visitor service:
Tel. +49 (0) 6898 / 9 100 100
Fax +49 (0) 6898 / 9 100 111
visit@voelklinger-huette.org
www.voelklinger-huette.org
With generous support from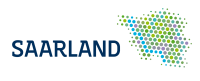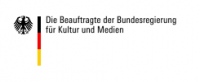 In cooperation with