JULIAN ROSEFELDT. WHEN WE ARE GONE
Julian Rosefeldt EUPHORIA DSC 2294
JULIAN ROSEFELDT
WHEN WE ARE GONE
11 December 2022 until 3 September 2023
PRESS RELEASE
Julian Rosefeldt's acclaimed new film installation EUPHORIA, which is to have its institutional European premiere at the Völklinger Hütte World Heritage Site, will be the subject of a major exhibition of the work by this artist, who is known internationally for his visually opulent and virtuosic choreographed multi-screen installations. The exhibition presents seven of his partly monumental works from the last twenty years at specially chosen locations in and under the more than 6000 square metres of the Blower Hall with its gigantic machines and their flywheels. Thus it becomes a congenial setting for the Berlin-based artist's audio-visual social reflections.
An artistic tour de force through the history of capitalism, EUPHORIA asks the question of why there still doesn't seem to be an alternative to this economic system today. Drummers set the beat, a choir sings: the visually rich collage of texts quoting Adorno, Einstein, Virginie Despentes, Michel Houellebecq and Snoop Dogg becomes a veritable opera of film. We enter a bank lobby with employees in a frenzy of equity and dance; take a taxi ride with Giancarlo Esposito through an explosive New York; hang out with philosophising homeless people around an oil-drum fire in Kyiv, and with labourers working on a parcel warehouse conveyor belt; we listen to young skateboarders in an abandoned bus depot, and follow an animated tiger with the voice of Cate Blanchett through a deserted supermarket.
"EUPHORIA's focus is on the dynamics of capitalism, or more precisely, the unleashed neoliberal market economy with its historic, social, and political entanglements," Julian Rosefeldt says about capitalism's ubiquity. "Paradoxically, to be able to produce a work critical of capitalism, I repeatedly had to submit myself to the logic of the system. The so-called system in which we live and that we like to point a critical finger at is also all of us."
In contrast, the production PENUMBRA – which can also be seen in its institutional European premiere – looks into an uncertain future. In extraordinary deceleration we discover a planet in space, fly over its desert landscapes, and dive through the treetops of a wooded oasis into slow-motion images of an intoxicating rave to the elegiac sounds of Robert Schumann's Scenes from Goethe's Faust. Is it humanity's grand finale? A vision of the end of times? There's a reason the show is called WHEN WE ARE GONE.
JULIAN ROSEFELDT. WHEN WE ARE GONE is an all-embracing art format making use of film, dance, text, and music in an exemplary snapshot of and monument to the Anthropocene epoch: an exhibition as a retrospective of the past, the present, and the future, the sensory power and depth of thought of which will both provoke and fascinate viewers," says Dr Ralf Beil, General Director of the Völklinger Hütte World Cultural Heritage Site and curator of the exhibition.
In addition to the two new film installations, viewers can also experience some of the artist's major audio-visual milestones including IN THE LAND OF DROUGHT (2015/17), THE SWAP (2015), DEEP GOLD (2013/14), and UNKNOWN SOLDIER (2007). The earliest work is MEINE KUNST KRIEGT HIER ZU FRESSEN – HOMMAGE À MAX BECKMANN from 2002, a video installation with historic film sequences from the battles of the First World War, the cabarets of the Roaring Twenties, aerial combat from the Second World War, and from New York – the city where freedom at least has a statue. Created in collaboration with Piero Steinle for a Max Beckmann retrospective in the Centre Pompidou Paris, the work highlights the historical and idea-providing motifs for the painter's work in a haunting film and sound collage and at the same time evokes the drama of the first half of the 20th century.
UNKNOWN SOLDIER, the nameless soldier in stroboscopic freefall, is despairingly current given the current reality of war in Europe. The tension of the dance on a volcano in DEEP GOLD, a surreal revival of the Twenties underscored by drum rolls, tango, and Wagner arias, seems strangely close to us despite its distance. In THE SWAP, cinematic clichés of exchanging briefcases, gun rituals, and smoking car tyres in continual repetition refer to their social ubiquity and the absurdity of murky financial transactions. Finally, the installation IN THE LAND OF DROUGHT captivates as a powerfully meditative swansong to our human-made era, the Anthropocene: magisterial shots from a drone show tiny laboratory-suited creatures in the remnants of our civilization – the film's backdrops are ancient cities in North Africa and the slag heaps in Germany's Ruhr region.
The Catalogue
During the run of the exhibition, the catalogue EUPHORIA will be published to accompany the work. The catalogue will be edited by Ralf Beil for the Völklinger Hütte World Heritage Site and includes the entire text collages from Julian Rosefeldt, shots of the installation, making-of photos, and series of images from the six episodes of the expansive film installation as well as essays by Ralf Beil and other authors discussing the thematic complexes of the installation.

JULIAN ROSEFELDT. WHEN WE ARE GONE
The Film and Video Installations
EUPHORIA, 2016–2022
24-channel film installation, Loop, 1 hour 54 minutes
Large event space blower hall
PENUMBRA, 2019–2022
1-channel film, Loop, 1 hour 27 minutes
Cinema room compression hall
IN THE LAND OF DROUGHT, 2015/2017
1-channel film, Loop, 43 minutes
Compression hall
THE SWAP, 2015
1-channel film, Loop, 15 minutes
Installation in the basement below the blower hall,
accessible via a historic staircase
DEEP GOLD, 2013/14
1-channel film, Loop, 18 minutes
Small event space blower hall
UNKNOWN SOLDIER, 2007
1-channel film, mute, Loop, 1 minute
Installation in the basement below the blower hall,
accessible via a historic staircase
Julian Rosefeldt / Piero Steinle
MEINE KUNST KRIEGT HIER ZU FRESSEN – HOMMAGE À MAX BECKMANN, 2002
4-channel video installation, 4 parts, Loop, 25 minutes total
Various projection locations between the machines in the blower hall

JULIAN ROSEFELDT
Berlin-based artist Julian Rosefeldt (born in Munich in 1965) studied architecture in Munich and Barcelona. Equally inspired by the history of cinema, art, and popular culture, Rosefeldt uses familiar cinematic content (especially at the start of his career) to unexpectedly transport viewers into surreal theatrical realms. He often employs humour and satire when confronting audiences with exasperating everyday rituals. Over the past years he's increasingly turned to ponder the big questions of our time, questioning artists' manifestoes as well as concepts of space and time. Along with art and cinema, he's also especially interested in theatre and music; his works are multidisciplinary in the best sense of the word.
Julian Rosefeldt is a professor for media art at the Academy of Fine Arts Munich since 2011. His works are shown around the world in museums, at festivals, and in opera houses.
Recent solo exhibitions: Park Avenue Armory, New York (2022); Museum MACAN (2020), Jakarta; Hirshhorn Museum and Sculpture Garden, Washington (2019); The Israel Museum, Jerusalem (2019); Hauser & Wirth, Los Angeles (2018); Musée d'Art Contemporain Montréal (2018); Auckland Art Gallery (2018); Nikolaj Kunsthal, Copenhagen (2017); HOW Art Museum, Shanghai (2017); National Gallery Prague (2017); Park Avenue Armory, New York (2016); Hamburger Bahnhof – Museum für Gegenwart, Berlin (2016); Sprengel Museum Hanover (2016); and ACMI – Australian Centre for the Moving Image, Melbourne (2015).
Selected collections: Art Gallery of New South Wales, Sydney | Australian Centre for the Moving Image, Melbourne | Bavarian State Painting Collections, Munich | Berlinische Galerie, Berlin | CIFO – Cisneros Fontanals Art Foundation, Miami | Deutsche Bank Collection, Frankfurt am Main | Fundación Helga de Alvear, Cáceres | Goetz Collection, Munich | Hoffmann Collection, Berlin | Kunstmuseum Bonn | Kunstmuseum Wolfsburg | MoMA – The Museum of Modern Art, New York | MUSAC – Museo de Arte Contemporáneo de Castilla y León, León | National Gallery, Staatliche Museen zu Berlin | National Gallery of Victoria, Melbourne | Staatsgalerie, Stuttgart | Sprengel Museum, Hanover | T-B A21 – Thyssen-Bornemisza Art Contemporary, Vienna | The Israel Museum, Jerusalem | Wemhöner Collection, Berlin

Julian Rosefeldt EUPHORIA 2022
The immersive film installation EUPHORIA, the exhibition's centrepiece, questions the credo of endless economic growth and reflects on the manifold historical and social implications of capitalism and its most radical form – an unbounded neoliberal market economy. Using the thoughts and musings of over one hundred economists, writers, musicians, and philosophers, Rosefeldt has put together text collages that he has placed into the mouths of the most marginalised people of our present day. As monologues and dialogues, the text fragments take on new meaning in real and imagined scenarios: a bank lobby that fills with surreal dance choreographies and acrobatics, five homeless men discussing economic theory, and an empty supermarket savaged by a singing tiger. In his digression through the history of human greed, Rosefeldt explores the question of why the economic system in which we live and operate remains so seductive and successful, despite our criticism of it and despite its obvious fatal consequences – for instance as regards social justice and our environment.
To an original choral score by Samy Moussa created especially for EUPHORIA, and with an additional composition by Cassie Kinoshi, renowned jazz drummers Terri Lyne Carrington, Peter Erskine, Yissy Garcia, Eric Harland, and Antonio Sanchez play in time to the capitalist machinery and accompany the churn of an assembly line, symbolise the rise and fall of the stock market, and set the chaotic buzz of New York City to music. The life-size projections of the members of the Brooklyn Youth Chorus in the arena-like setting of this cinematic installation serve as a new version of the ancient Greek chorus – as the voice and conscience of society.
A Park Avenue Armory Production
Commissioned and Produced by Park Avenue Armory
Co-Commissioned by Holland Festival, Ruhrtriennale Festival of the Arts, RISING Melbourne
In Association with Sydney Festival and Weltkulturerbe Völklinger Hütte
Music Composed by Samy Moussa, Additional Music by Cassie Kinoshi
Performed by the Singers of the Brooklyn Youth Chorus and Peter Erskine, Terri Lyne Carrington, Yissy Garcia, Eric Harland, Antonio Sanchez
With Giancarlo Esposito, Virginia Newcomb, Ayesha Jordan, Kate Strong, Jeff Wood, Erik Hansen, Tim Williams, Jeff Burrell, Robert Bronzi, Rocio Rodriguez-Inniss, Dora Zygouri, Esther Odumade, Tia Murrell, Asa Ali, Luis Rosefeldt, Richard Siegal, Nena Sorzano, Corey Scott-Gilbert, Jared Brown
and the Voice of Cate Blanchett
JULIAN ROSEFELDT
WHEN WE ARE GONE
Blower Hall and Compressor Hall
Völklinger Hütte World Heritage Site
11 December 2022 until 3 September 2023
An exhibition of seven works, mainly quite expansive film installations by Julian Rosefeldt, created between 2002 and 2022, around a new full-scale installation EUPHORIA, which is celebrating its institutional premiere in Europe.
Exhibition venue: 6000-square-meter Blower Hall and Compressor Hall
Curator: Dr Ralf Beil, General Director Völklinger Hütte World Heritage Site

Opening hours:
Until 31 March: Daily 10 am to 6 pm
From 1 April: Daily 10 am to 7 pm
Entrance fees to the Völklinger Hütte World Cultural Heritage Site and all exhibitions:
17 Euro | Reduced: 15 Euro
Young people and children up to 18 years: free admission
(Children up to 14 years only in the company of an authorised adult).
Students, pupils and trainees up to 27 years: free admission (with valid identification)
Annual ticket: 45 Euro
Visitor service:
Tel. +49 (0) 6898 / 9 100 100
Fax +49 (0) 6898 / 9 100 111
visit@voelklinger-huette.org
www.voelklinger-huette.org
With generous support from:



Generously sponsored by: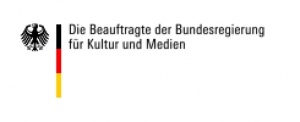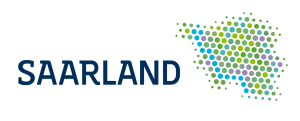 Images
The use of Julian Rosefeldt's photographic material is granted in the context of reporting on the exhibition JULIAN ROSEFELDT. WHEN WE ARE GONE at the Völklinger Hütte World Heritage Site.
Contact