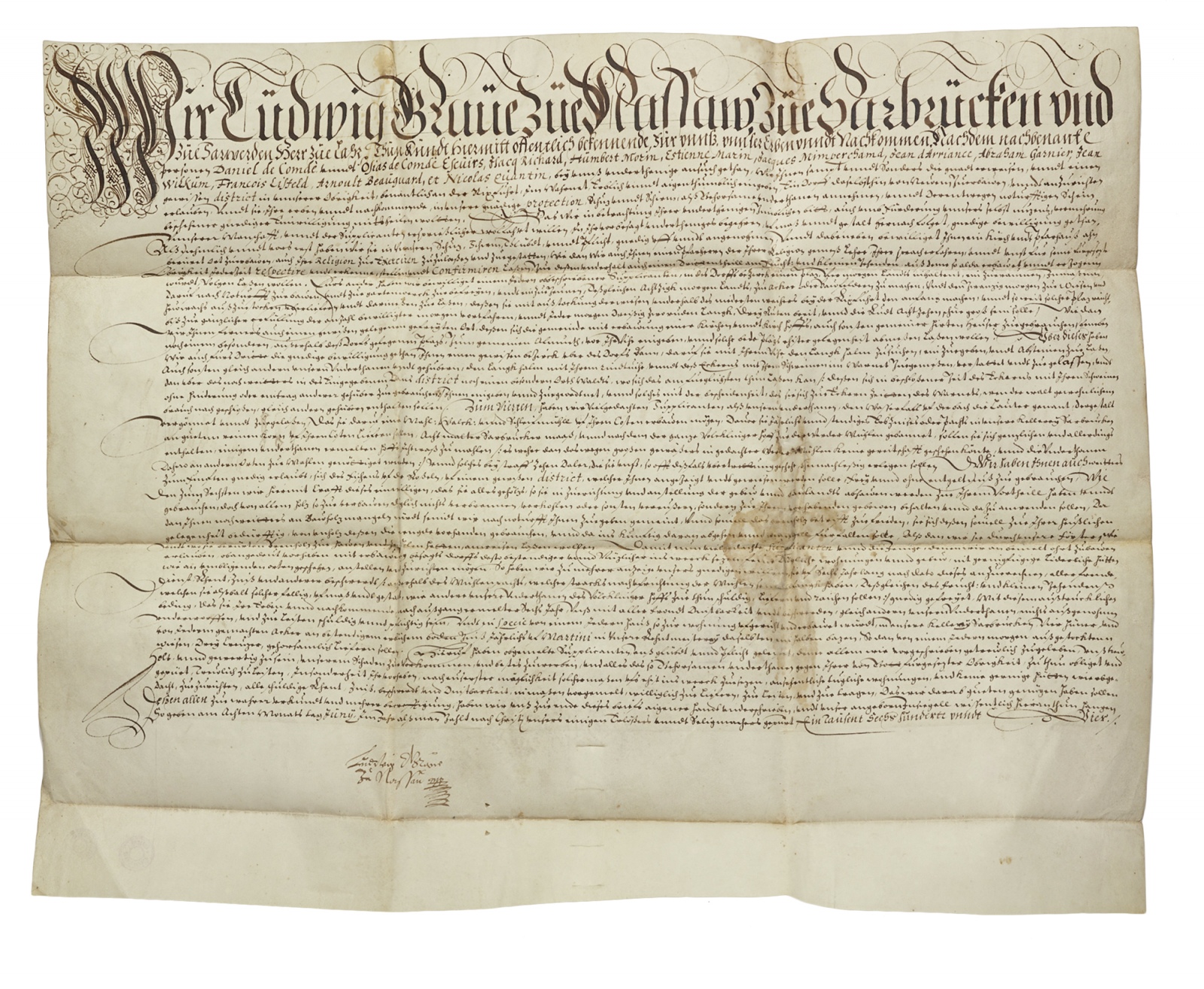 Artist
Louis, Count of Nassau-Saarbrücken
Owner
Landesarchiv des Saarlandes
Description
Daniel and Osias de Condé, Jacq Richard, Humbert Morin, Estienne Marin, Jacques Mimperchamd, Jean d'Arriance, Abraham Garnier, Jean Wilkum, François Listeld, Arnoult Beaugard, Nicolas Quintim: these are probably the first named French people granted permission by a territorial ruler to settle in Saarland. This deed, which dates to the early years of Count Louis's rule, permits the Reformed religious refugees to establish a village by "Rixfurt im Warndt". The extensive range of rights granted by the count mark the beginnings of both the village of Ludweiler and the glass industry in the Warndt. Economic factors were a major reason for granting the Huguenots privileges.
Follow this link to go straight to the second exhibit in this presentation:
Letter of protection (53)

The exhibition continues at the end of the corridor with the Garden sculptures (55).