L'homme qui plantait des arbres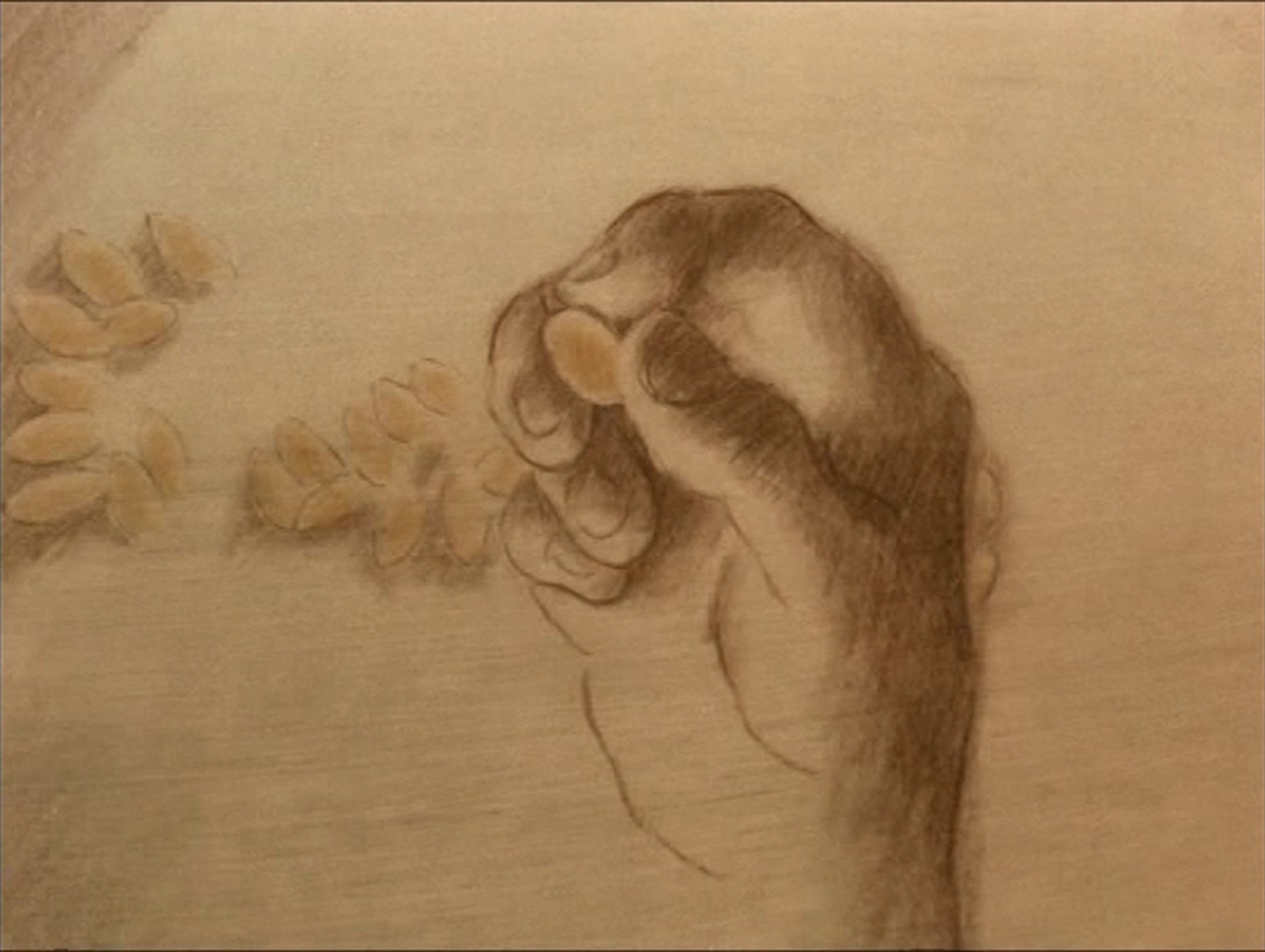 Material
Video and original drawings
Owner
Heimatverein St. Arnual e. V.
Description
A draughtsman from St. Arnual wins two Oscars for his animated films and goes on to donate many of the corresponding drawings to the heritage society of the district in which he was born. Although he grew up in Strasbourg and Paris and emigrated to Canada as a young man, Frédéric Back has always felt connected to his roots. What makes L'homme qui plantait des arbres ("The Man Who Planted Trees") so special is that all the drawings were created using coloured pencils. Most of them are almost contourless, with the blurring used to convey movement giving them the appearance of an impressionist watercolour painting. The colours of the drawings become more vibrant as the story progresses, eventually returning to the forests of Saarland, Alsace and Lorraine.
The exhibition continues with the theme "Sacred Treasures" and the Burial crown of Anne Catherine Françoise de Chevalier (102).